The oldest freshwater fishing rodeo in America, The City Park Big Bass Rodeo,  is set to hold its 74th annual tournament on Saturday, March 25.  This year's event promises to be a thrilling and entertaining experience for all attendees, featuring a range of exciting activities and the chance to win some fantastic prizes.
The event will be held at City Park in New Orleans, La. and will take place over two days, with the first day of the event being dedicated to the adult tournament, while the second day is reserved for children and young adults. The fishing competition is open to anglers of all ages and skill levels, making it a great opportunity for families and friends to come together and enjoy the great outdoors.
The grand prize for the tournament is  $10,000, with a variety of other prizes available for participants including fishing equipment, gift cards, and more. In addition to the fishing tournament, the event will also feature a silent auction, food,  drink vendors, and other family-friendly activities.
City Park is the perfect location for this event, with its serene and picturesque surroundings providing a stunning backdrop for the competition. Participants will be able to fish in some of the best spots in the park, with over 1,300 acres of waterways and greenery to explore.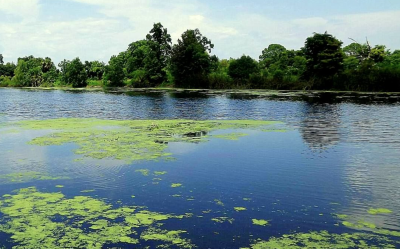 The rodeo is a catch-and-release bank fishing tournament for bass anglers.  There is an option for students in grades 7-12, who wish to represent their schools, to team up in the Battle for the Bass competition. There is also a  "Boats on the Bayou" event that allows for kayakers to fish Bayou St. John located nearby.  Also included is the free "Fishtival" featuring music, exhibits, as well as educational and hands-on activities for kids.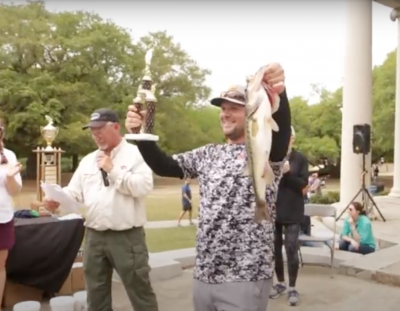 Tickets for the 74th Annual Big Bass Rodeo can be purchased online or at various locations throughout the city. Don't miss out on this exciting opportunity to showcase your fishing skills and win some incredible prizes. Bring your family and friends along and make some unforgettable memories at this year's event.
Big Bass Rodeo Schedule 
• 6:30-11am – Open Weigh-in
• $10 Adult (13 and older); $5 Youth (12 and under)
Battle for the Bass
• 6:30-11am; must be in line at weigh station before 11am
• $5 pre-registration fee; $10 on site
Boats on the Bayou
• 7-10:30am; must be in line at weigh station before 10:30am
• $20 pre-registration fee; $30 on site
Fishtival
• 9am- Noon | Popp Bandstand by Cafe Du Monde
• Free