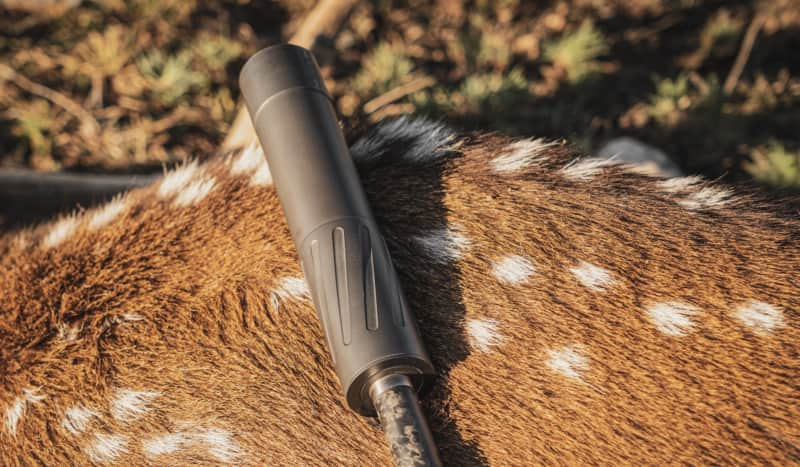 Over the past couple of years we have absolutely fallen in love with hunting suppressed. Typically, when you think of suppressors, your mind drifts to fully kitted out "operators" running and gunning. The reality is, hunting is likely the absolute perfect application for a civilian to use a suppressor and get the full benefit of what it was designed for. A suppressor can give you a huge advantage in the field when you consider your opportunity for follow on shots grows and the felt recoil of magnum caliber ammunition is much less.
We've been extremely fortunate to partner with Silencer Central over the past couple of years. As the frequency of our hunting trips increased, so did our understanding of just how crucial a suppressor is to our craft. Of the dozen or more destination hunts we have done in the last 2 years, there was not a single outing that was done without a Silencer Central suppressor. Our Banish suppressors have become just as important to us as the rifles themselves.
On our most recent hunt to Texas, we took down what have become our tried and true Banish suppressors. I have personally fallen in love with the Banish Backcountry and pair it with my 300 WinMag on all of my hunts. Andy's favorite is the Banish 30 Gold and he has used it from Alaska to Africa with great success. The beauty of Silencer Central is that you not only have options when it comes to what you buy, you have a great support staff at the headquarters that will help you make the right purchase.
Whenever we talk with folks who either don't own a suppressor or maybe purchased one years ago, we always get the same pushback. The common viewpoint on purchasing a suppressor is that it's complicated and takes far too long but, that is simply not true in today's world. Surprisingly, the ATF has actually made an attempt to streamline the buying process with the reintroduction of eForms. What this means, is that you are no long bound by a paper submission that could take more than a year to process and finally receive your suppressor. Current wait times for approval range from 90 days to 6 months which is much faster than the 14 months I waited when I purchased my first can back in 2015.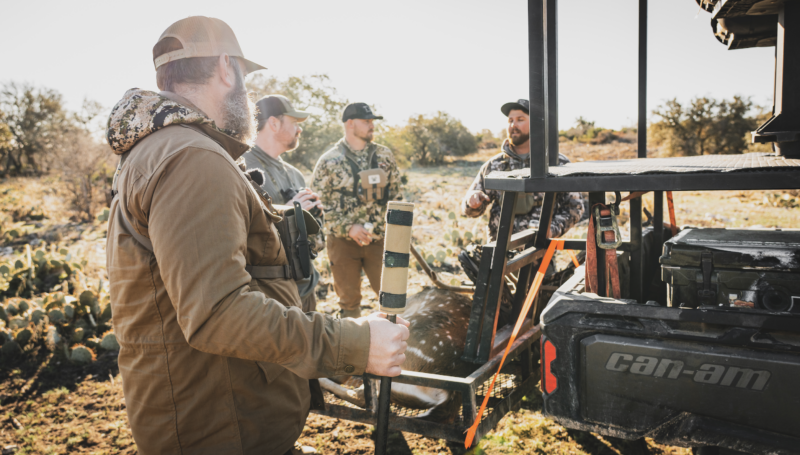 Silencer Central, in my opinion, has turned the entire purchasing process on its head in a very good way. What makes Silencer Central so unique is that they have a physical FFL location in all 42 States where suppressors are legal. What this means is that rather than going to your local dealer or gun shop, you can shop, purchase, and have your suppressor delivered directly to your door. Yes, a home delivery is convenient but, there is also something very cool about receiving you suppressor at home rather than heading to a dealer to pick it up.
As we continue on with our hunts, I know for a fact we will not stray from hunting suppressed. Every guide or outfitter we hunt with could not be more excited to see us pull out our suppressors when we arrive. They lament the hunts where guys are using large caliber rifles without suppressors because more often than not, they are standing right beside you receiving the brunt of the blast. A suppressor is truly a hunters best friend and you will kick yourself for waiting so long to make the plunge.
As I mentioned before, the Banish Backcountry has become my go to suppressor. For me, the reduced length of the Backcountry shines when we are in the thick brush of Texas because my rifles are typically sporting a 22″ or 24″ barrel and can easily get snagged as we walk and stalk. Sure the Banish 30 and Banish 30 Gold offer slightly better sound suppression but, the Banish Backcountry is the total package offering 30 DB of sound reduction in just a 5.5″ long frame.
If you're in the market for a new suppressor, which you should be, I highly recommend you head over to www.silencercentral.com to begin the process. You won't be disappointed!