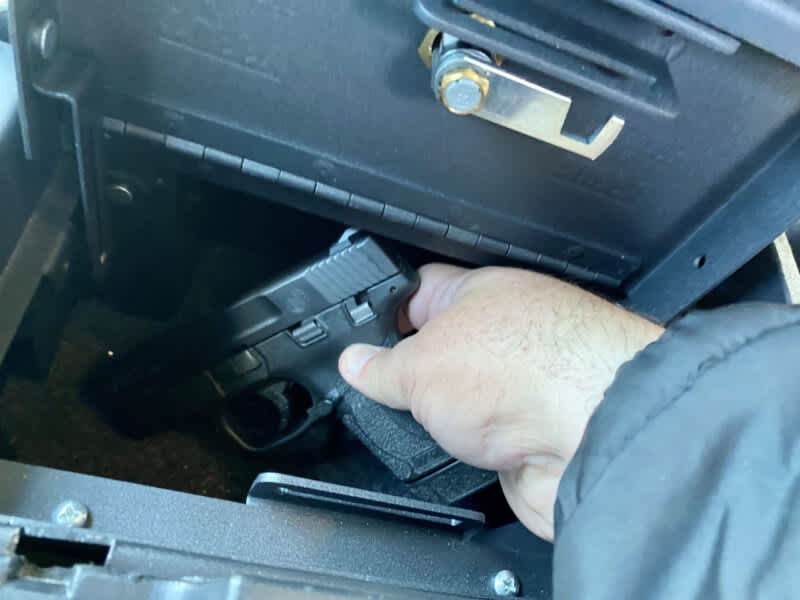 Every so often I stop at a business or location that requires I not carry my pistol with me. That means I have to leave it in the truck, and I'm not about to just tuck it under the seat. When I went looking for options for added security for my Truck, one brand kept coming up as the clear choice – Tuffy Security Products. They started in 1997 with a product that turns your center console into a locking safe that is very secure. While I was in the process of ordering one, I found another one of their products I had to have in the form of a locking side box for the bed of my truck. A year plus into having these products installed in my truck and I couldn't be any happier.
Center console safes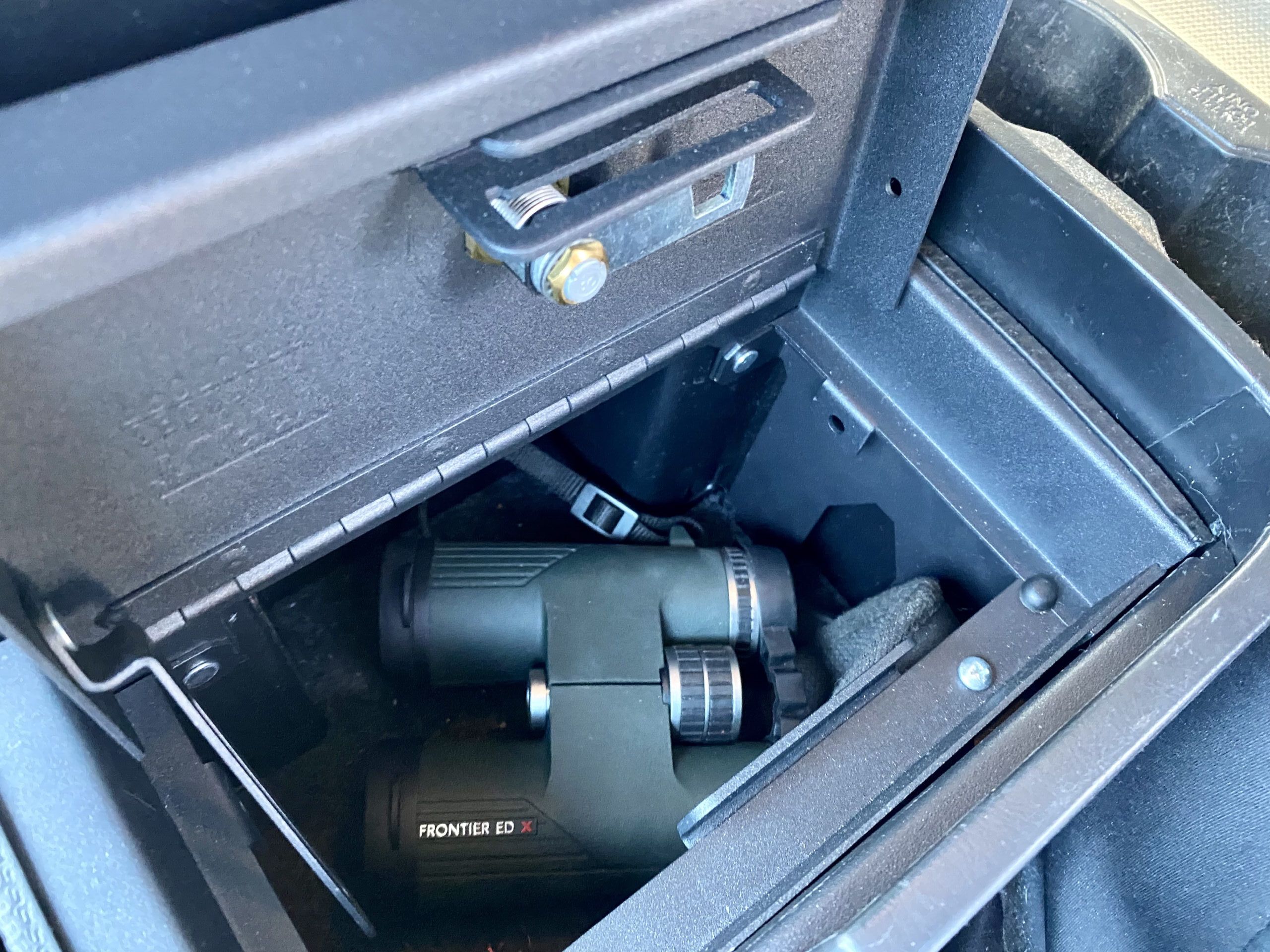 I will admit that I normally don't find myself patroning businesses that ban the concealed carry of a firearm, but it is getting so that you just about have to have a way to secure your firearm in your vehicle so you can go in somewhere. There aren't many truly secure options in most stock vehicles. A glove box may lock, but it is by no means secure. While it or the center console compartment may keep your pistol out of sight, but if someone breaks in and steals it, you could find yourself in a world of trouble. The Tuffy console safes are available for a wide range of vehicles. They mount into the existing center console of your vehicle and make it pretty much impossible to break into it. The safe is made of powder-coated, durable 16-gauge steel. It uses Tuffy's Pry-Guard locking system with a 10-tumbler, double- bitted security key. Jeep owners will love having one for those times when it is just too much fun to ride with the top off. You can  throw in other expensive stuff like cell phones, binoculars and more.
Installation is pretty easy and takes just a few minutes. In my truck, there is a hole in the bottom of the original console, and while installing the Tuffy safe, I dropped the bolt that is used to secure the lid prop. The prop keeps the lid open when you are using the safe. Not a big deal, as I can replace the bolt, but I haven't gotten around to doing it yet. The lid tilts just enough when open that it isn't an issue. 
Truck Bed Lock Boxes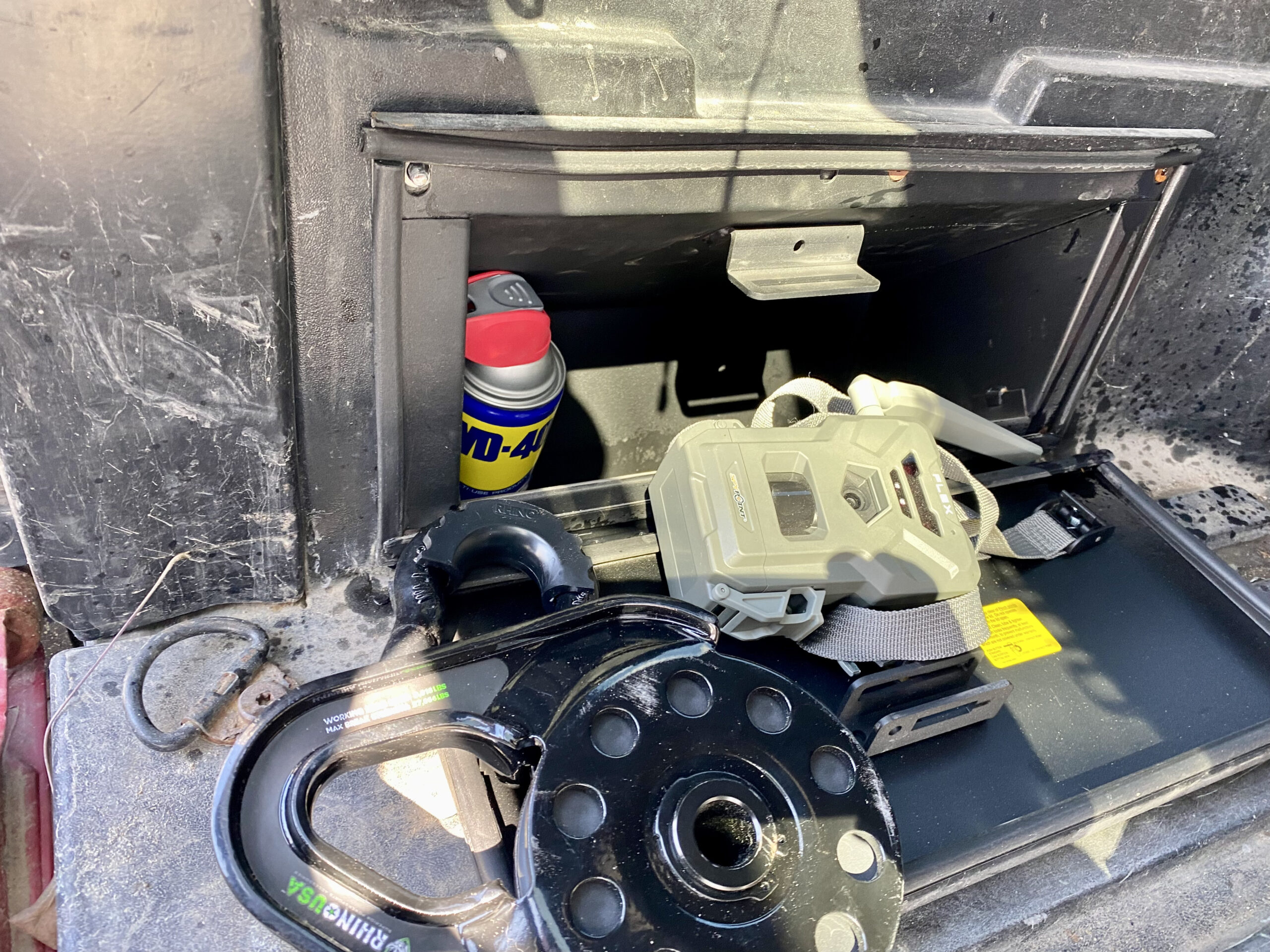 There are all kinds of options from Tuffy for different locking boxes in the bed of trucks and around in SUVs, like Jeeps. For my truck, there is a special spot that the Tuffy box is designed precisely for. Tacoma beds have small, covered side storage areas on each side of the bed by the tailgate. Since the bed is composite, these small boxed areas provide a nice area to store a few things like some tools, but lack any sort of security. The Tuffy Side Lock Box replaces the entire box and expands the depth of the box down into the bed frame, more than doubling the size of the factory storage area, and turning it into a secure, locking steel box. 
Installing the side lock box in my truck model was not as easy asI was hoping it would be. In theory, removing the stock box by simply unbolting it would allow me to set the Tuffy box down into the opening and re-secure it with the bolts. It should have been easy enough, except that the Tuffy box size  is a little bigger than the opening. It took some swearing and anger before I wised up and grabbed the sawzall to expand the opening a little. Once in, however, there is the same powder-coated, 16-gauge steel and a heavy-duty locking bolt that Tuffy uses in all of their security products, like the console safe. 
The bed box is really handy during waterfowl season, as I usually keep a few boxes of shells in there for transport. I also have found it to be a great place for tow straps and other recovery gear in case I get stuck while scouting or heading back to the stand. The console safe is amazing for peace of mind, in case the need for breakfast at Denny's takes control. They don't allow concealed carry, but sometimes a Grand Slam Breakfast just sounds too good. 
The costs for Tuffy Products is right in the ballpark compared to others and the quality and durability is way better. Every outdoor enthusiast needs them for the truck or SUV. Check them out at www.tuffy.com.