The NorthmanX blade is a high-performance knife that is designed for everyday carry use. Made by AMTAC Blades, the NorthmanX combines the blade length of the original AMTAC Northman with a larger, more ergonomically friendly handle to provide the user with a firmer grip on the blade. The NorthmanX fixed blade is a versatile and durable tool that can handle a wide range of cutting tasks with ease. The blade is made from high-quality Bohler M390 steel, which is known for its excellent edge retention and corrosion resistance. The handle is made from G10 material, providing a comfortable and secure grip that is ideal for extended use. The knife also comes with a custom Kydex sheath that is designed to securely hold the knife in place and protect the blade when not in use. With its premium materials, ergonomic design, and sleek modern look, the NorthmanX EDC blade is a top-quality knife that is sure to impress knife enthusiasts, self-defense practitioners, outdoorsmen, and practical users alike. In this review, we will take a closer look at the NorthmanX EDC blade, examining its features, performance, and overall value to help you decide if this knife is the right choice for your everyday carry needs.
More Blade Articles @ OutdoorHub: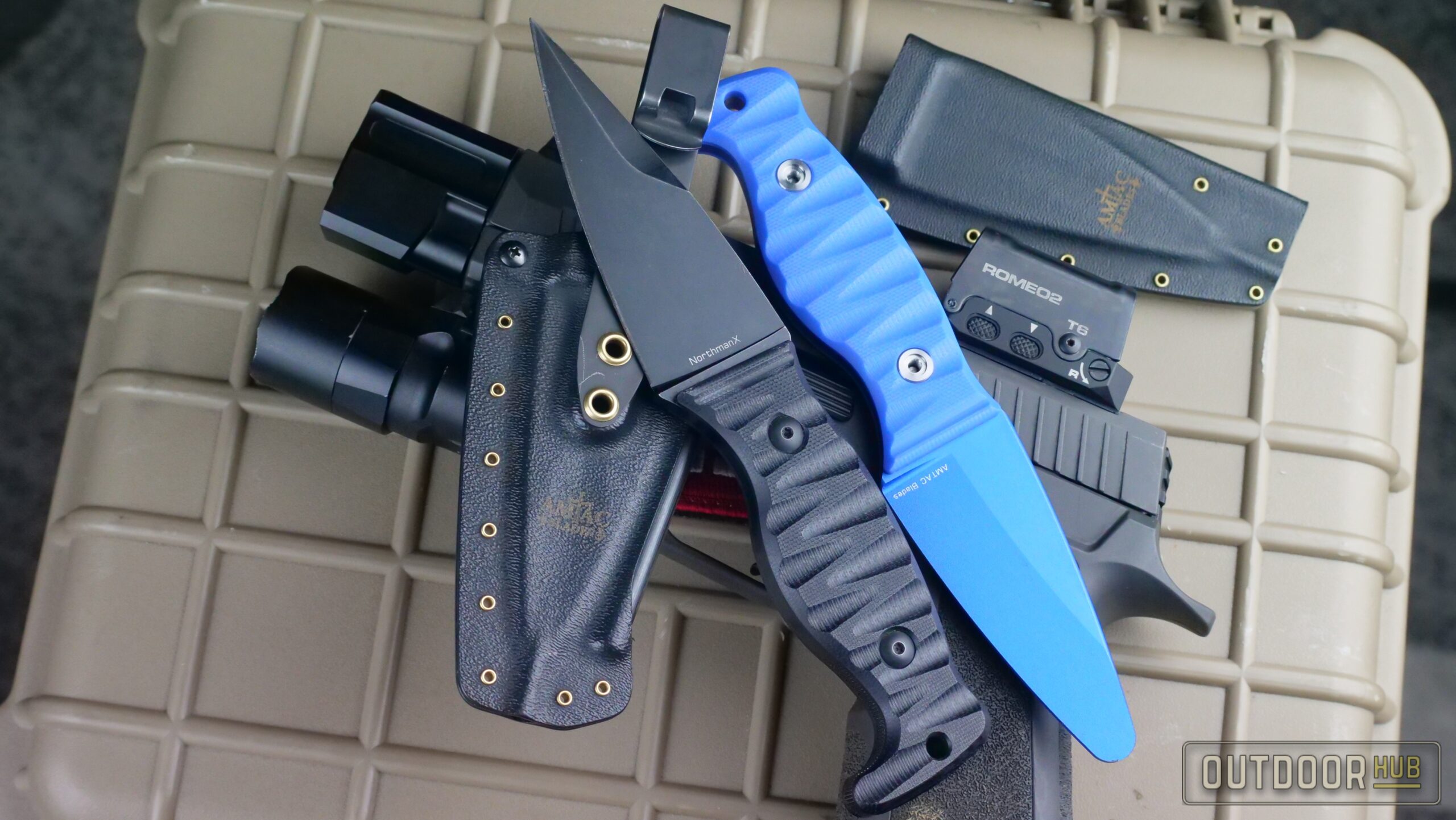 The Last Knife You'll Ever Need? AMTAC Blades NorthmanX Review
Specs:

Blade Length: 3 1/2 inches
Handle Length: 3 13/16 inches
Overall Length: 7 5/16 inches
Blade Thickness: 3/16 inch
Weight: 4.6oz
Pocket Firesheath Weight: 1.7 oz
Steel Type: M390
Price: $500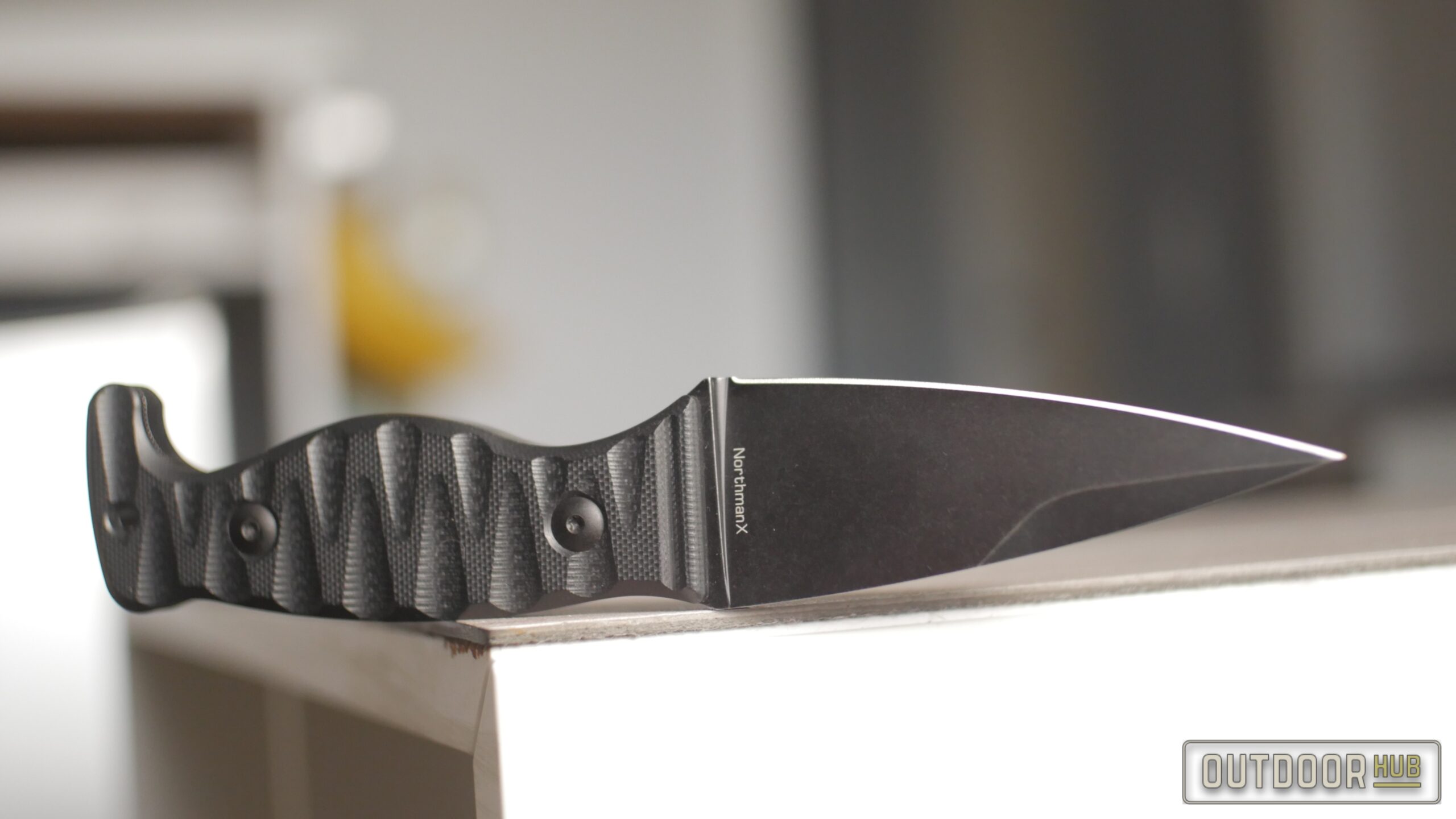 That price is not a typo. As is pretty typical with premium blades, the NorthmanX blade comes at a high price and is also predictably often out of stock with a long list of backorders. However, I think I can demonstrate today that not only is the $500 asking price not as insane as it may initially sound, but you're also actually getting a lot of great features for the price you're paying. One of those cool features you're most assuredly paying for is the second blade that you get when you order most Northman blades – the Blue Trainer knife. This separate training knife also comes with a secondary sheath that's compatible with both the real NorthmanX as well as the identical trainer.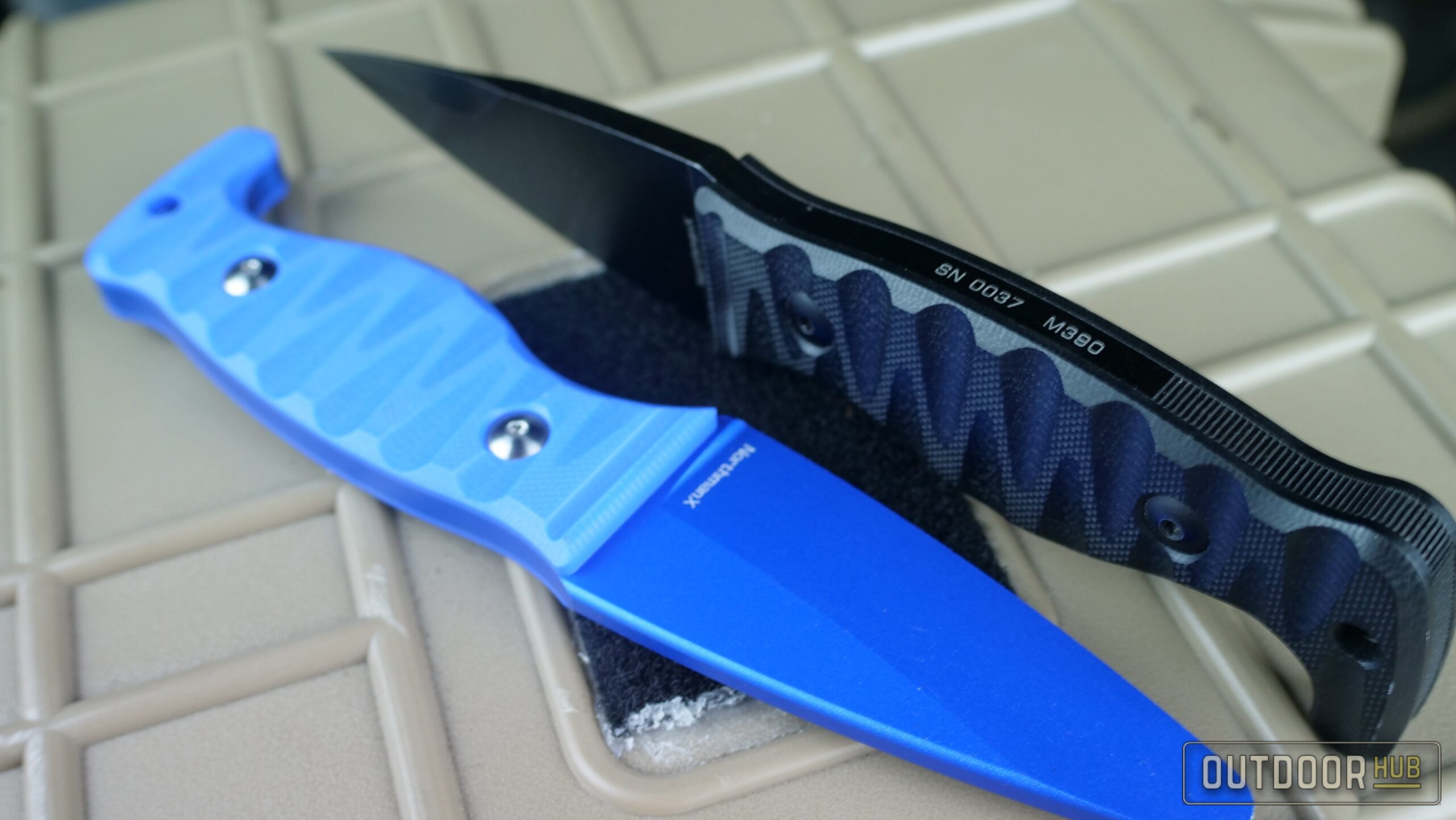 In addition to the actual item's you're getting with the package, the materials they are made out of are the best available in the current knife market. While AMTAC Blades is known for using CPM20cv steel which is one of two modern "super steels" often used by premium knife makers. The other one of those steels is Bohler M390 which along with CPM20cv is a type of martensitic stainless steel having high vanadium and high chromium content for exceptional wear resistance, corrosion resistance, excellent edge retention, and high-level toughness. These features mean that AMTAC blades, including the Northman X, will need virtually zero care aside from occasional sharpening.
The Blade, and the Handle
One of the most frequently asked questions about the original Northman was and often still is, "How do I use the AMTAC Northman if I have large hands?" The short answer used to be that if the Northman's grip was too small for you, they recommended upgrading to the larger Magnus blade which featured both a larger handle as well as a larger 5-inch blade. It stands to reason that there were still enough people out there who wanted a larger handle, but the same blade length as on the Northman, and similarly sized Minuteman blades.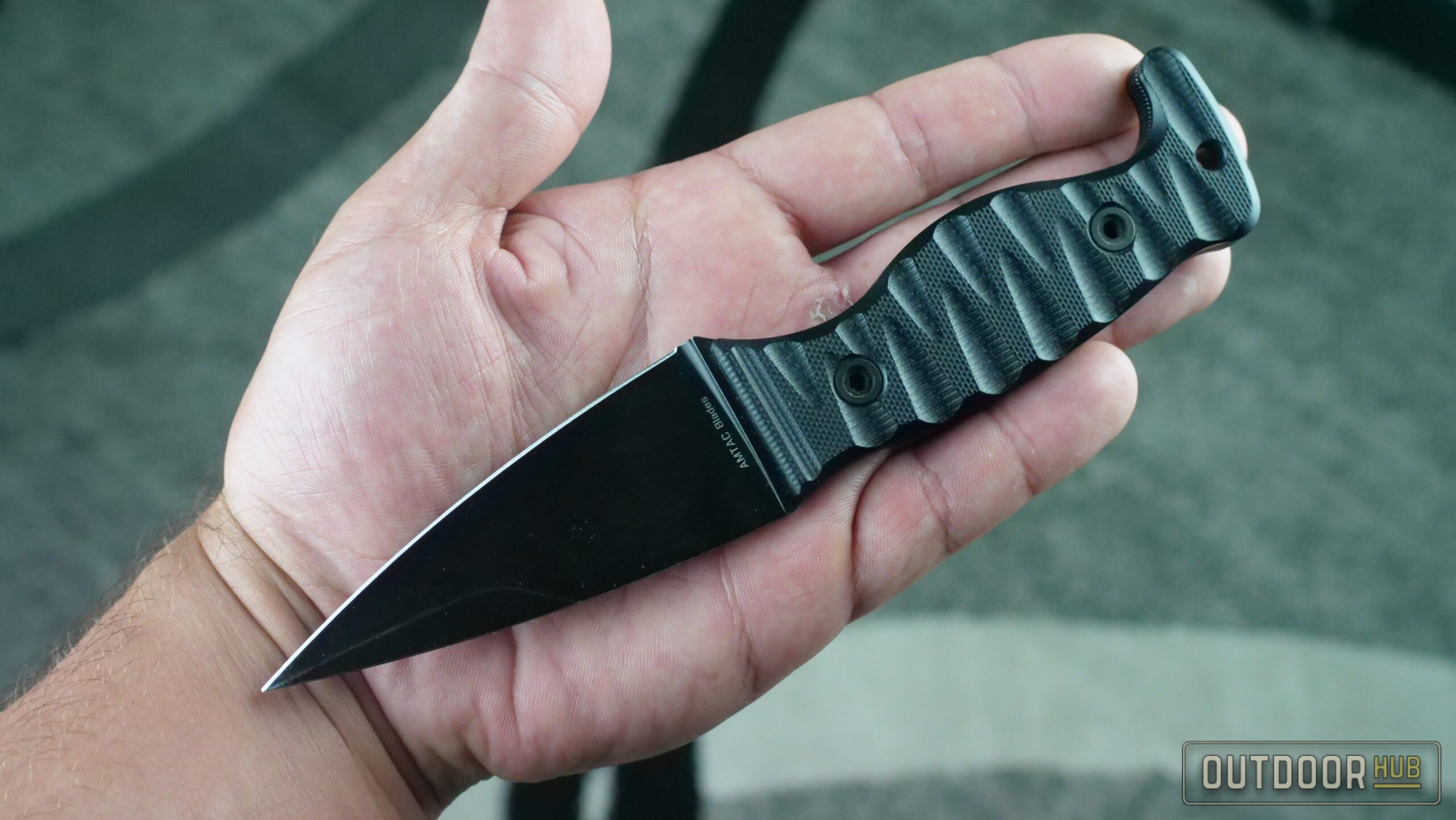 I don't have particularly large hands but I find the Northman X's larger grip to be much safer, and more comfortable than the standard-size Northman. In fact, the NorthmanX is what finally made me want to purchase one of AMTACs blades for myself as I was looking for something exactly like it. The G10 handle is made from durable G10 material and the scalloped design gives you a firm grip, while the small hook near the butt of the knife gives your fingers something to quickly and reliably deploy the knife with.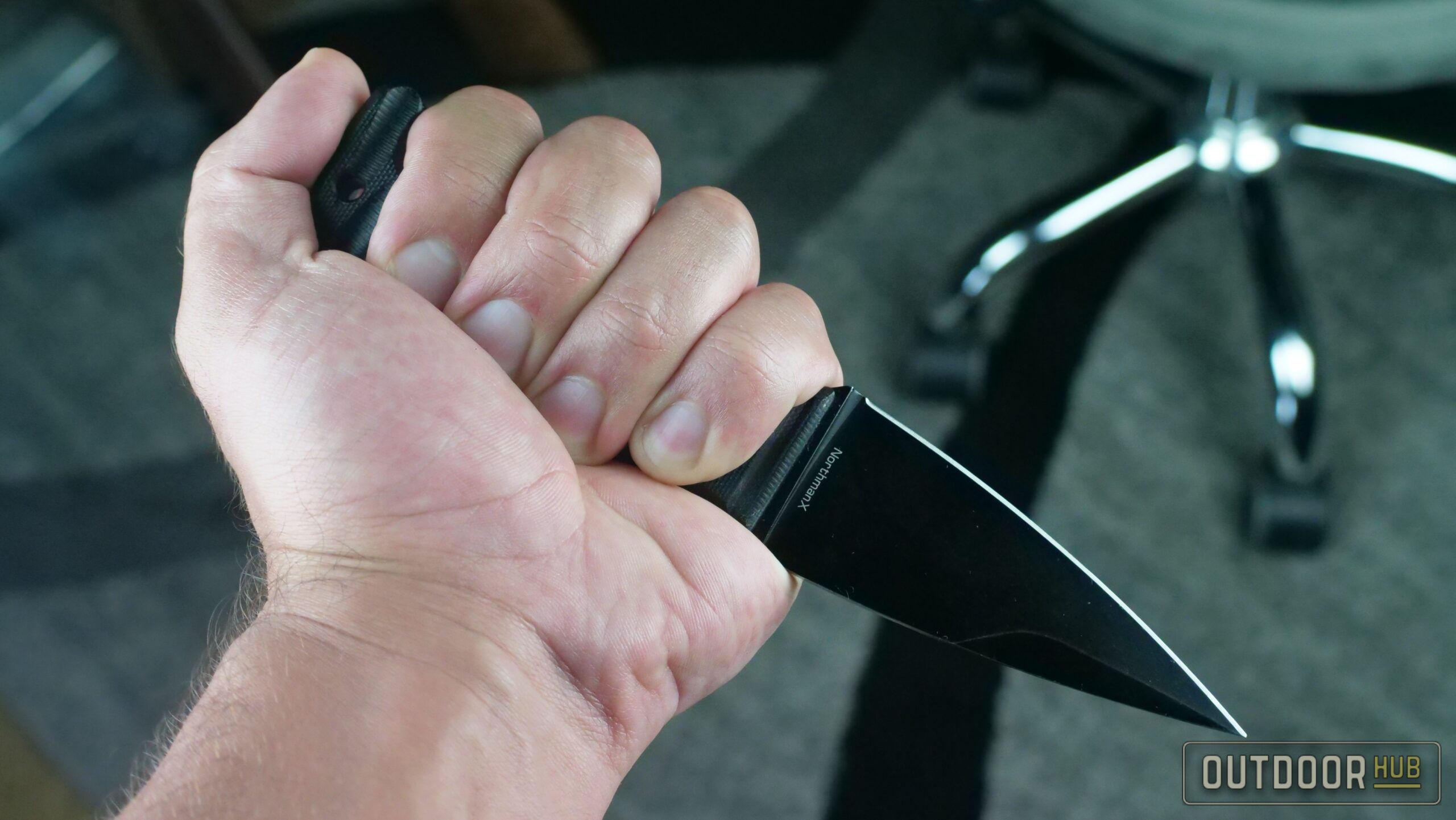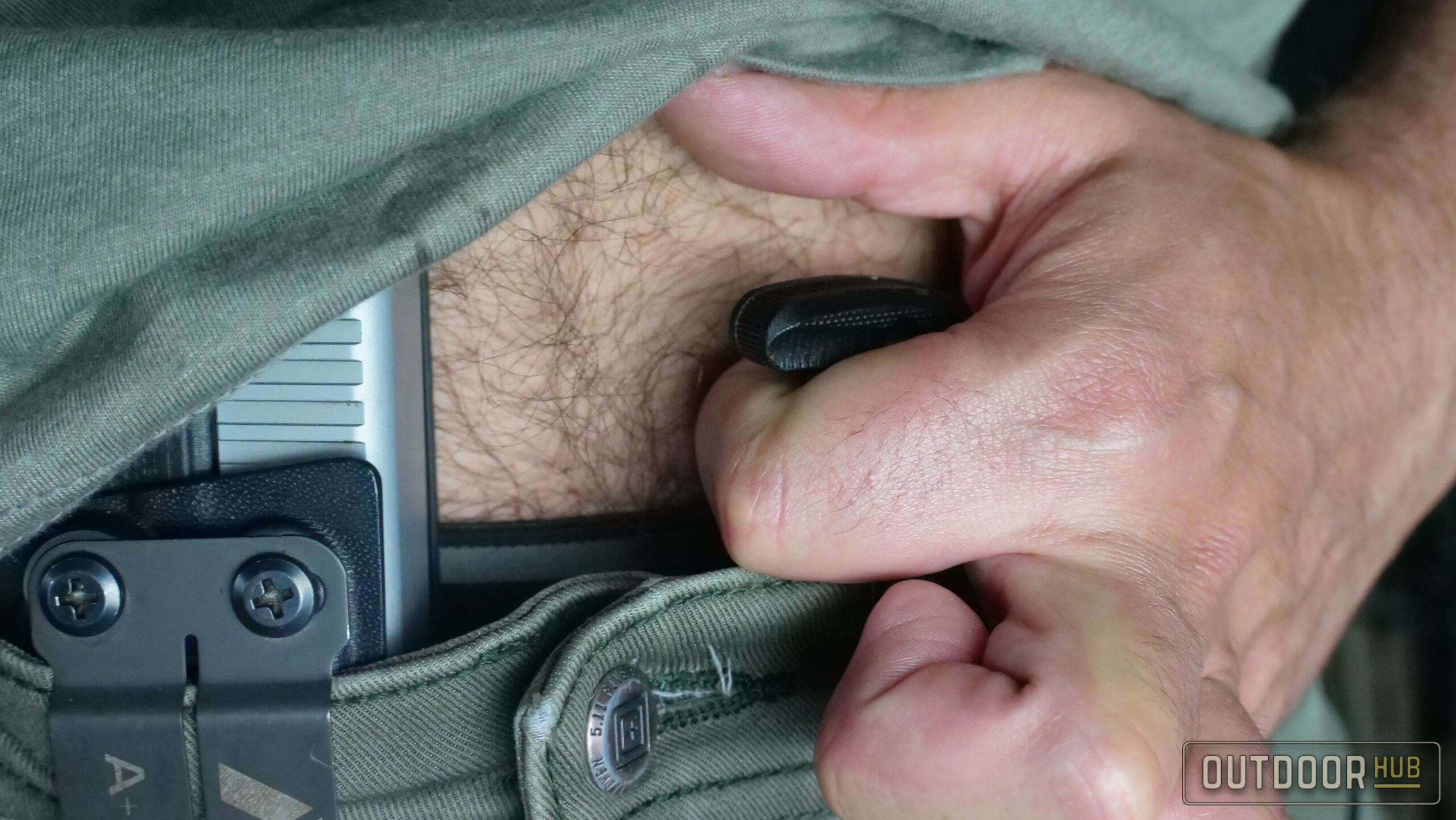 Over the last couple of months that I have had the blade, I have subjected it to quite a bit of abuse. While I don't want to ruin my $500 knife, AMTAC does refer to the blade as suitable for "rugged enough for backcountry use" as well as combatives (i.e. hand to hand combat). The NorthmanX blade has been carried on my person virtually everywhere I won't be scanned for weaponry of any sort. On particularly hot days, and partially due to the manner in which I carry the blade, my NothmanX has also been exposed to a lot of corrosive moisture, as well as repeated exposure to other sources of moisture such as rain and snow. As should be expected from the M390 steel, I haven't found any signs of corrosion.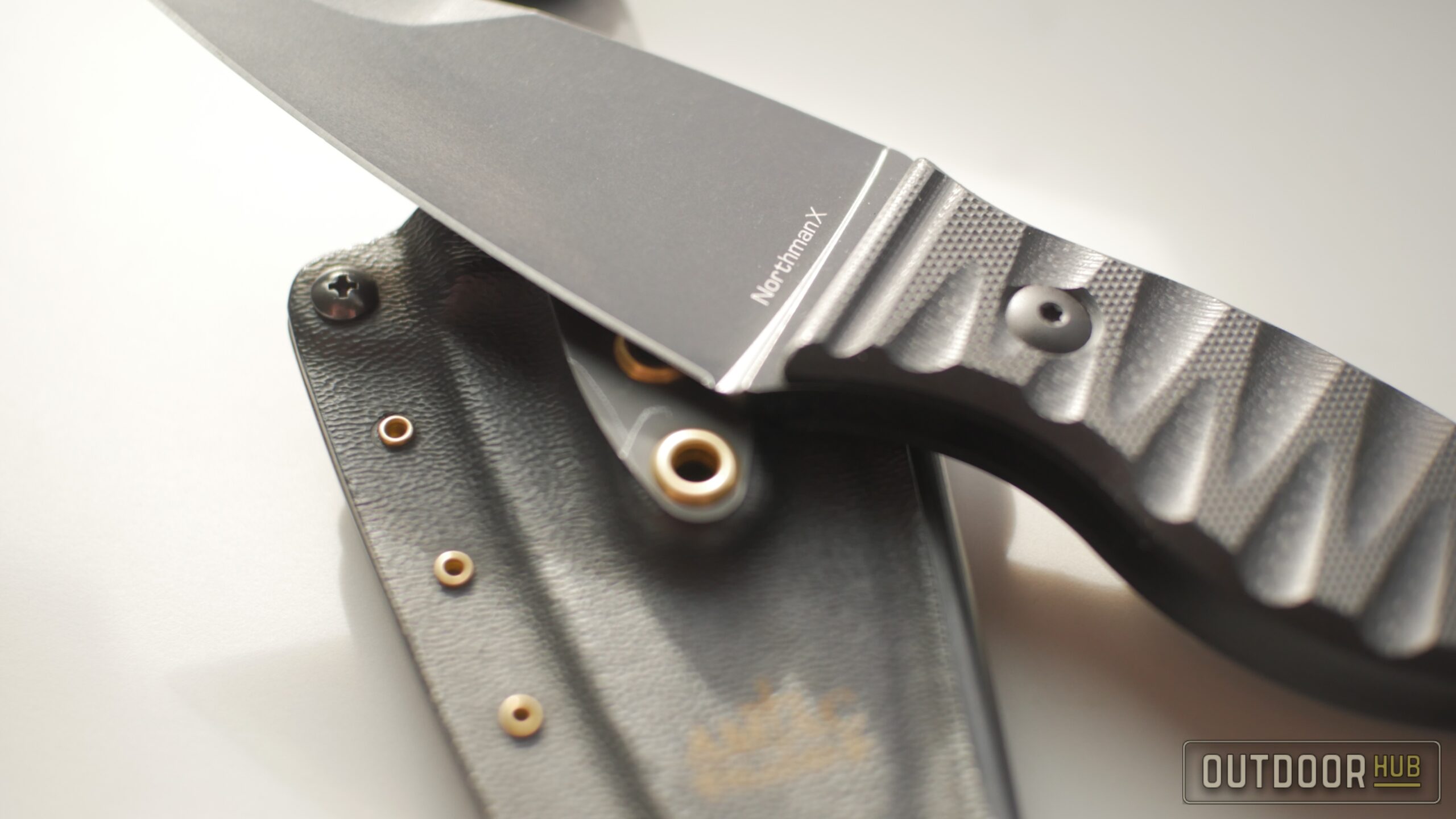 The blade's durability has also been what I'd expect from M390 and the craftsmanship of the guys at AMTAC Blades. However, before we talk about the durability aspect of the Northman X, I want to get something out of the way that I think is misunderstood about the Northman series – This blade is not a jack of all trades. For example, if I want to split a small tree limb in half for use in a fire or perhaps pry open a can of beans when I don't have a proper can opener – I won't be using the NorthmanX unless I have no other choice. The Northman X's design while durable for its intended purposes isn't meant for heavy physical abuse. One example I can point out is the accusation that the blade steel is not durable because the tip of Northman's Spear Point can easily be snapped if you try to use it to pry something with it. M390 is very durable, but like any other material is not indestructible and can be broken with the proper application of force, especially on sections of the knife that are extremely thin, to begin with. AMTAC kind of even goes out of its way to explain this on its webpage.
Deployment and Utility
The Northman X's stated utility areas are for "Backcountry" use and "Combatives." So essentially the NorthmanX should be durable and useful for the avid hunter or camper, but should also be useful for someone in a close defensive situation such as a carjacking. In the time I have been carrying the Northman X, I have used it for a variety of tasks, the lion's share of which is just cutting cardboard boxes. Before you balk at me for using cardboard boxes as a durability and cutting test, just know that Cardboard is notorious for absolutely trashing inferior blade steels in just a handful of cuts and is the sole reason that disposable box cutters are often sold in bulk packs – Cardboard is possibly one of the toughest materials you realistically have to cut with an EDC blade.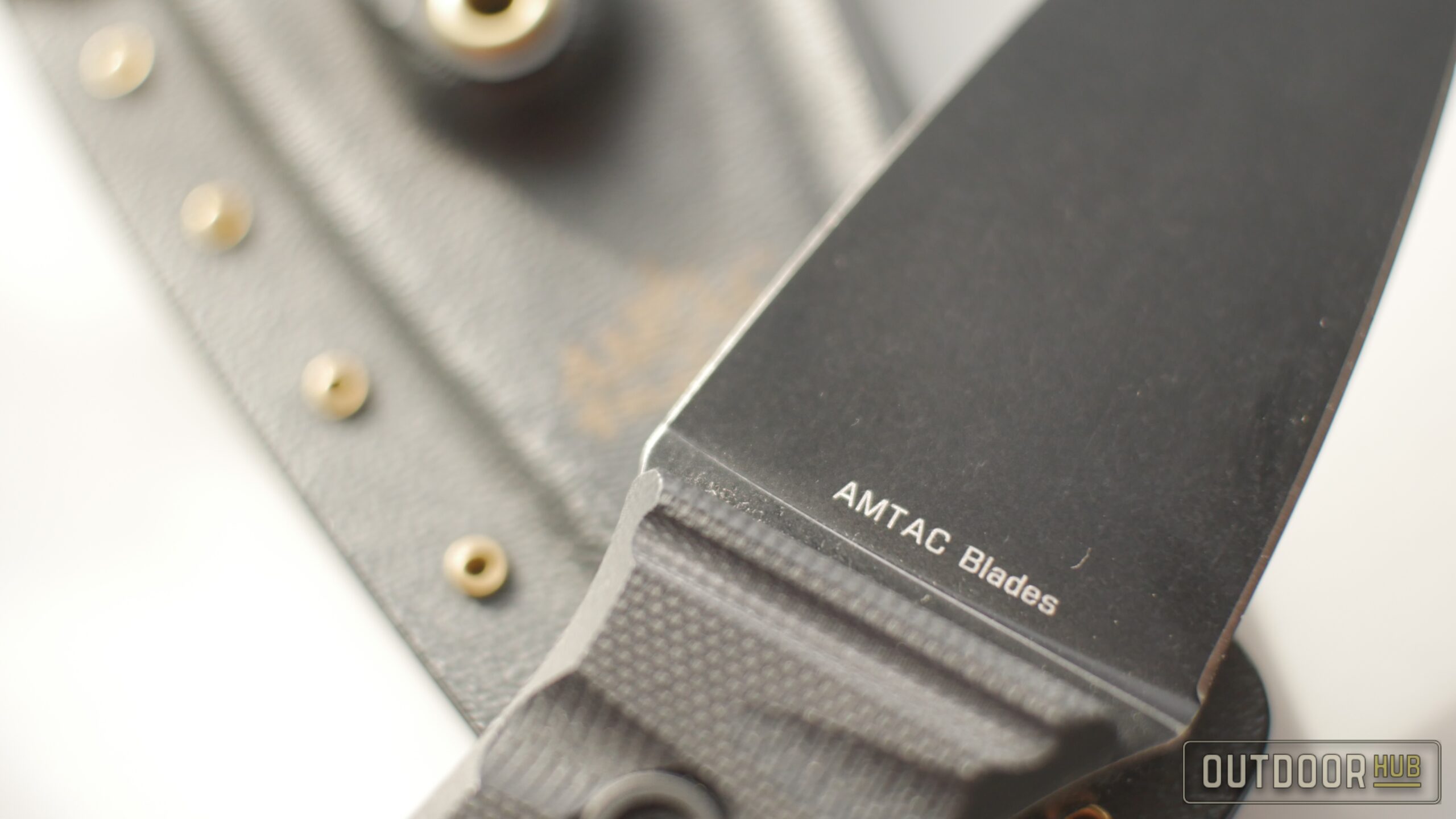 That being said I haven't felt the need to sharpen my NorthmanX since I started using it, and I have had my fair share of box cutting with it since I moved across the country right around the time I received the Northman X. At the time of writing, I can start to see some wear near the tip of the blade, as well as some clear signs of dulling along its entire length, however, it continues to cut through cardboard, tape, plastic, and other common everyday materials with ease and I'm also certain that if it needed to, it'd go right through flesh without a fuss, that leads us to my next point about the Northman X.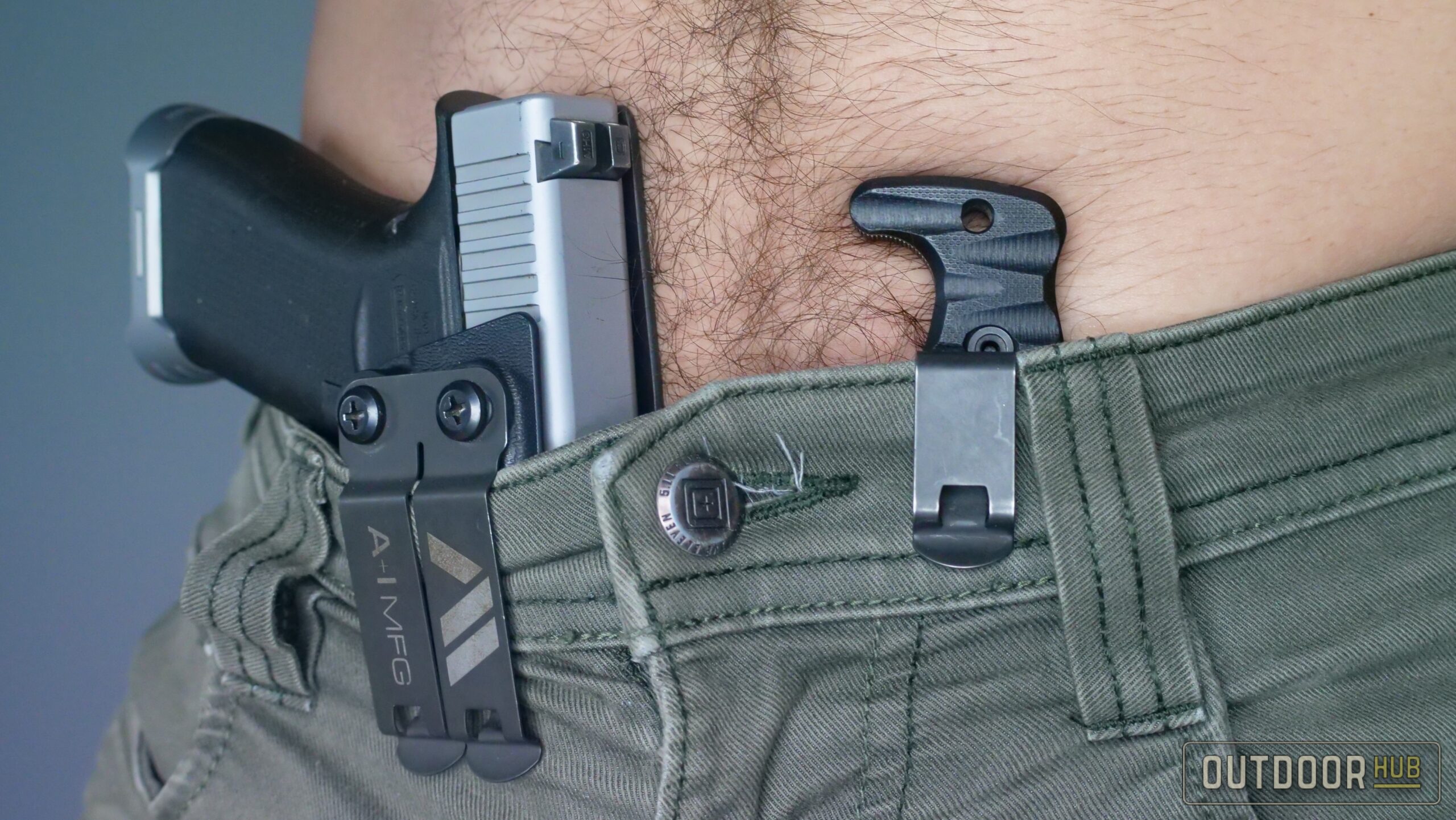 I choose to carry my NorthmanX alongside my EDC firearm appendix in the waistband (AIWB). This might be an odd choice but it's also one way I've been shown how to carry the knife by its creator. While I like the padded rear side of the EDC sheath, I do with that the ride height of the sheath could be adjusted. For me, the curve of the blade's handle sits just a bit too low for my taste. While it's perfect for deep concealment, I find it just a bit hard to get a consistently clean draw paired with a solid grip. However, in the grand scheme of things, this is a minor gripe and probably just one that is solely due to the manner in which I choose to carry the blade. However, I think I can safely ignore this minor gripe because of another cool feature the sheath (called the Firesheath) features an integrated ferro rod, which is a neat feature for all of your survivalists out there.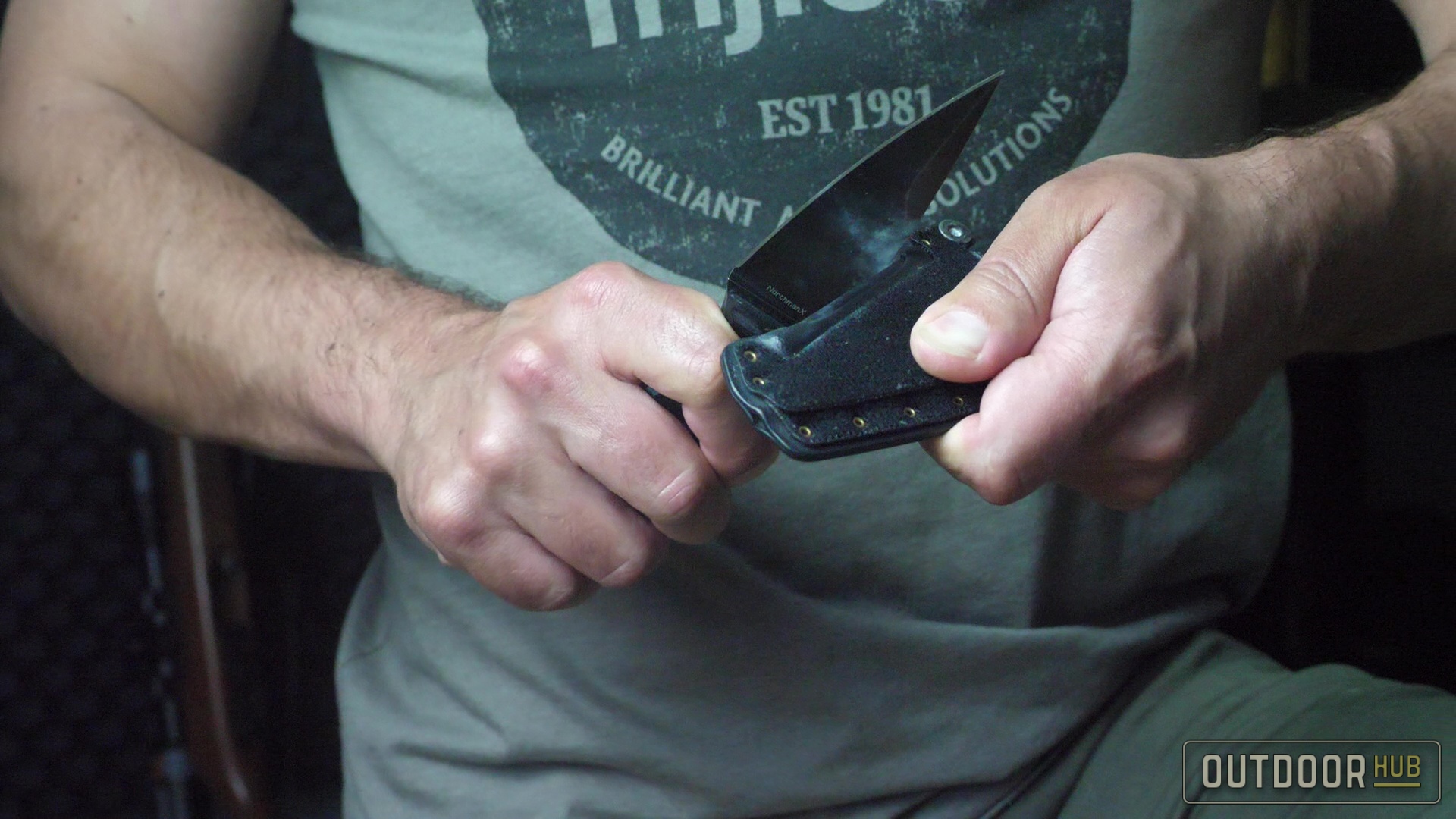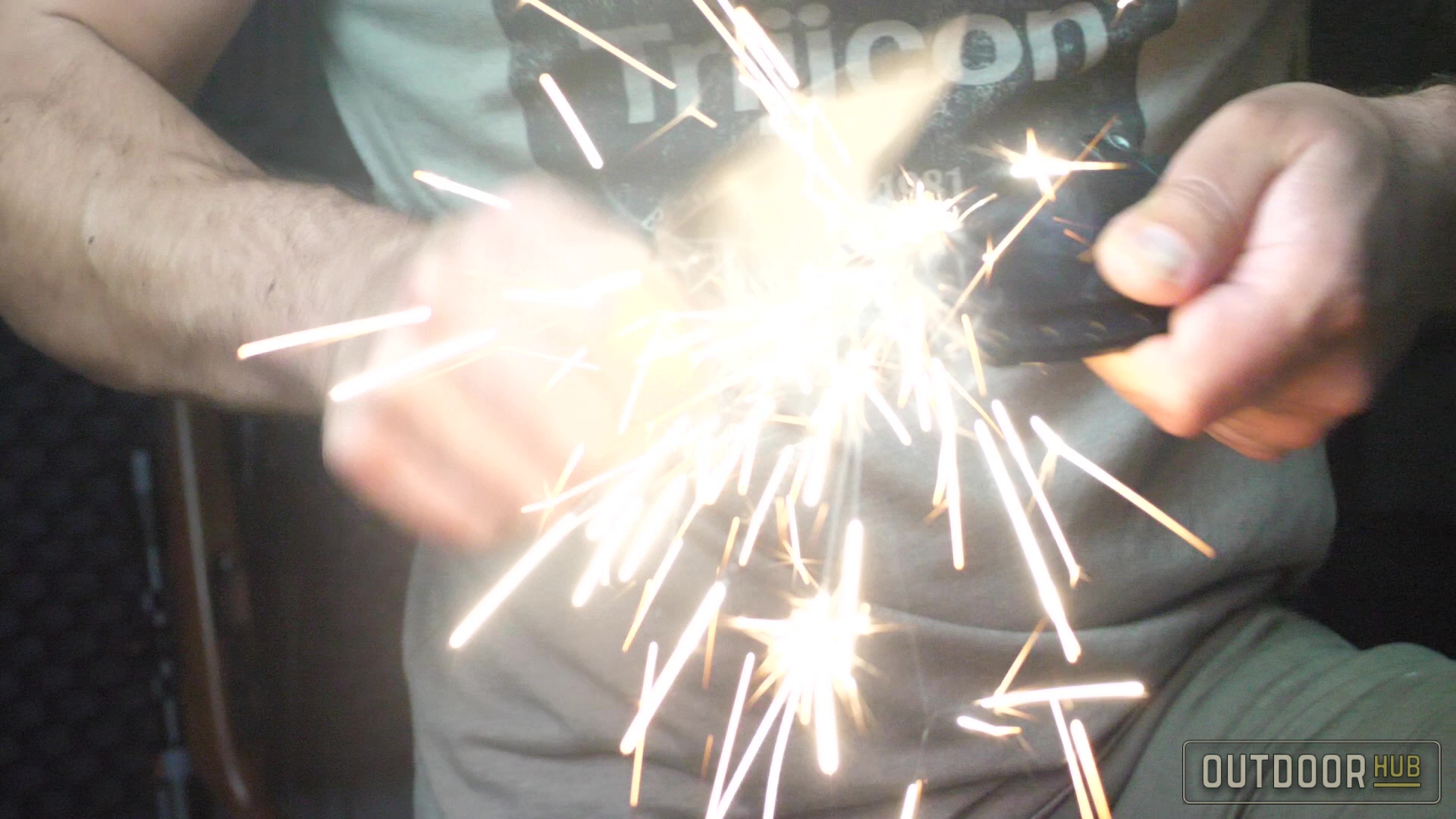 Deployment 
With the blade being almost comically sharp, the NorthmanX understandably comes with a trainer blade. While the NorthmanX has a stated use for backcountry applications, I think its second listed application – combatives – is probably what it is better suited for when we take into account the design language we see from the handle, blade shape, sheath, and inclusion of a trainer. One clear defensive application we can show that the NorthmanX is useful for comes from none other than the blades designer and the owner of AMTAC Blades – Bill Raiper. In this TFBTV video below, Bill demonstrates how a fixed blade can be a useful tool in a situation like a carjacking where a firearm may not be as easily accessible. Even though this video was produced and released before the Northman X, the same training can be used.
With the NorthmanX being so sharp, the Training blade serves as not only a safer alternative to training combatives with the blade, it can be a useful training tool for people who are new to the discipline of carrying a fixed blade knife like the Northman X. While I am quite the blade nerd myself, the out-of-the-box sharpness of the NorthmanX surprised me and the first few times I sheathed and unsheathed the knife I was slightly terrified I might cut myself with it (especially since I carry it AIWB next to my EDC handgun). However,  a healthy amount of practice runs with the blue training blade got me comfortable enough to deploy, and re-sheath the blade confidently using just one hand, leaving my other hand free for other actions. The carry sheath is pretty easy to re-index the knife in, although the fixed-eyelets that hold the clip onto the sheath do offer a potential point of snagging when re-indexing the knife – there is room for improvement here and I think a simple bit of extra material there could help alleviate this small snag.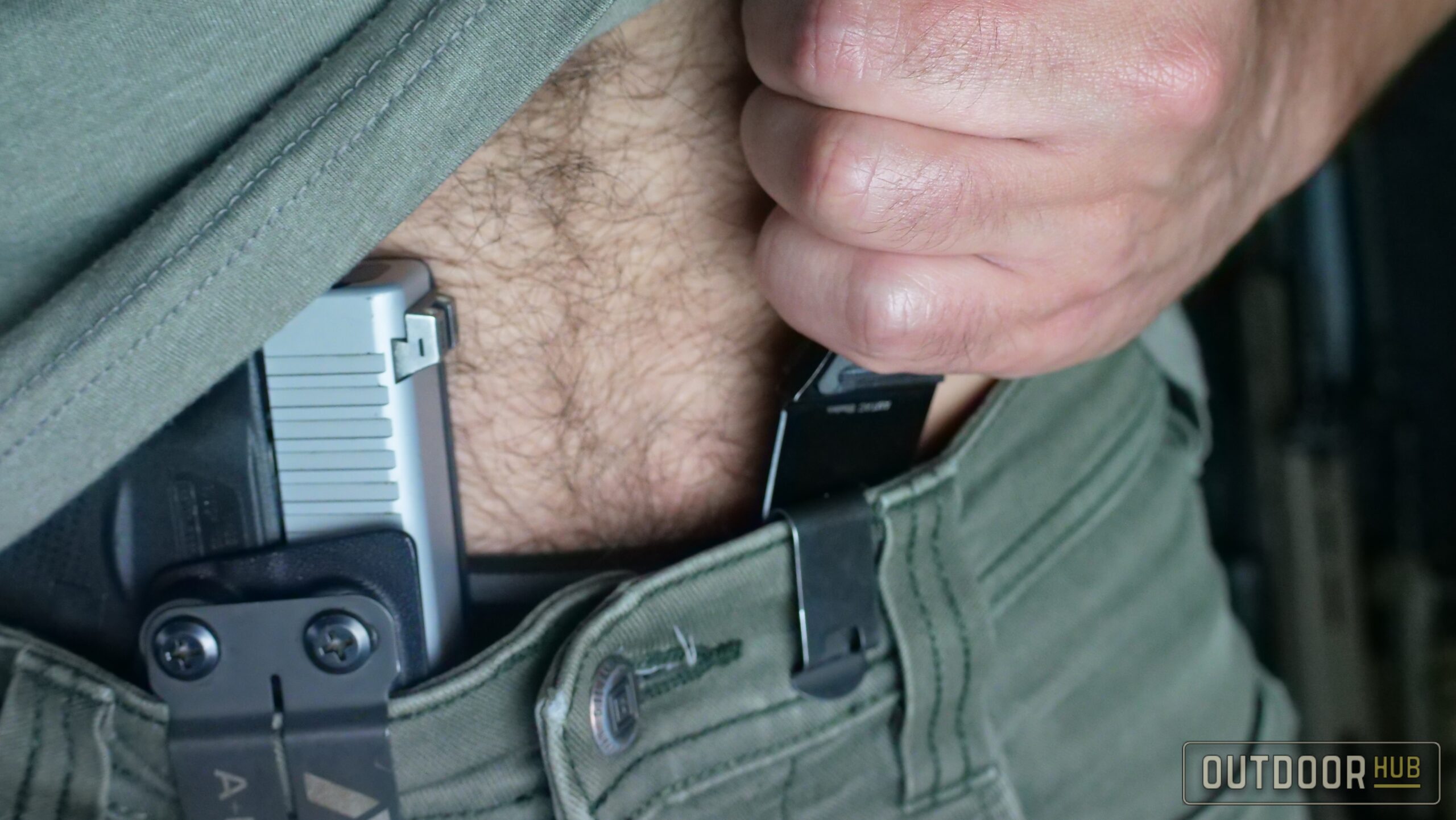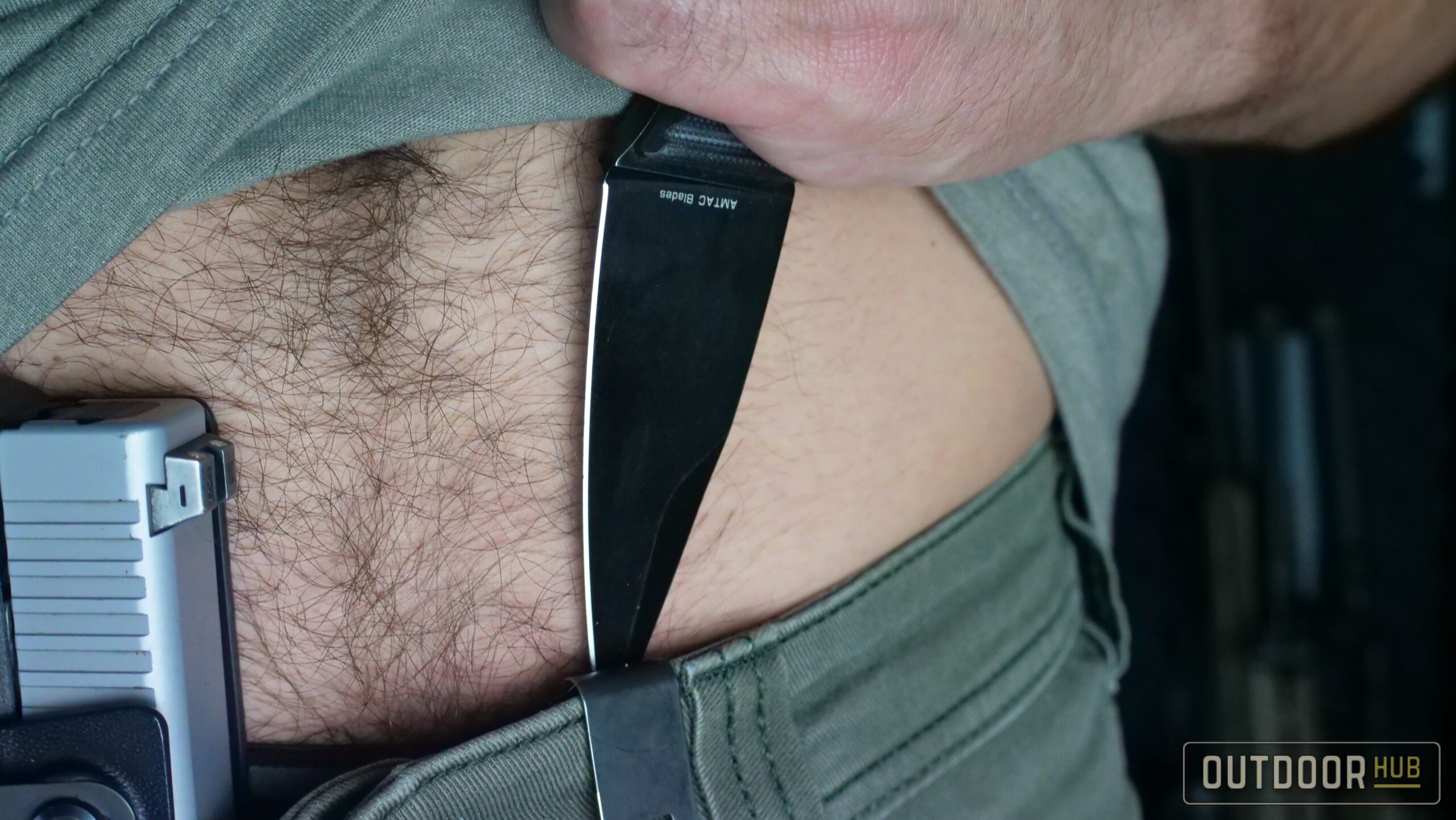 While the old adage "don't bring a knife to a gunfight" still fully applies, I also think that there are situations in which a knife is not optimal or may be off the table altogether. In any case, while I don't expect to be fighting off hordes of bad guys in close combat, it's comforting to have a blade that's not only better suited for defense, but can also handle most of the daily cutting tasks I come across. I wouldn't rely on the NorthmanX as my sole means of defense, and I don't think you should either, if anything a blade should round out or supplement your EDC setup, and not be the core of it.
Final Thoughts – Who is this Blade For?
The AMTACT NorthmanX is not the blade for everyone. If you're new to fixed blades or even higher-end knives, I think choosing the NorthmanX or any of AMTAC Blades' knives as your first foray into the world of "Gucci" knives would be a terrible misstep. The blade is extremely sharp and would pose a significant risk of injury to someone who isn't accustomed to regularly handling fixed blades. While this could apply to virtually any knife, I find that NorthmanX is particularly sharp and one that all blade owners should have a healthy amount of respect for, especially when carrying and training with the blade.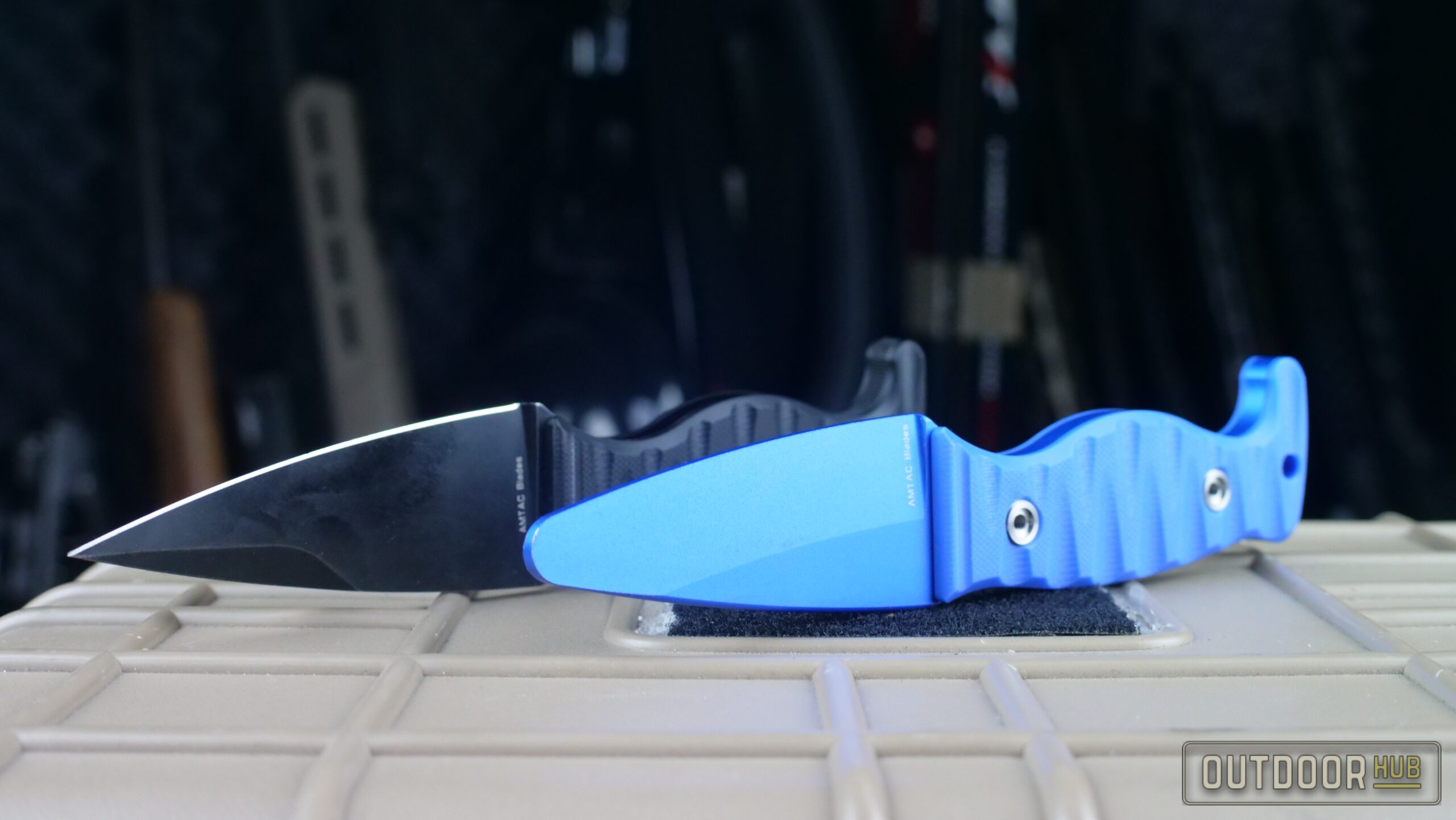 However, if you're ready to jump into the world of high-end knives, and want something that is capable every day carry companion, I think the NorthmanX is well worth the money. My absolute favorite feature of the knife is its great resistance to the elements. I live in the Pacific Northwest and have to deal with moisture constantly and the fact that I've left the Northam X wet for days at a time and it hasn't shown any signs of corrosion. While the blade itself is probably due for a nice re-touching on a Worksharp, the blade has taken quite a bit of reasonable abuse that falls within its skillset and even a bit of abuse beyond that without catastrophically failing.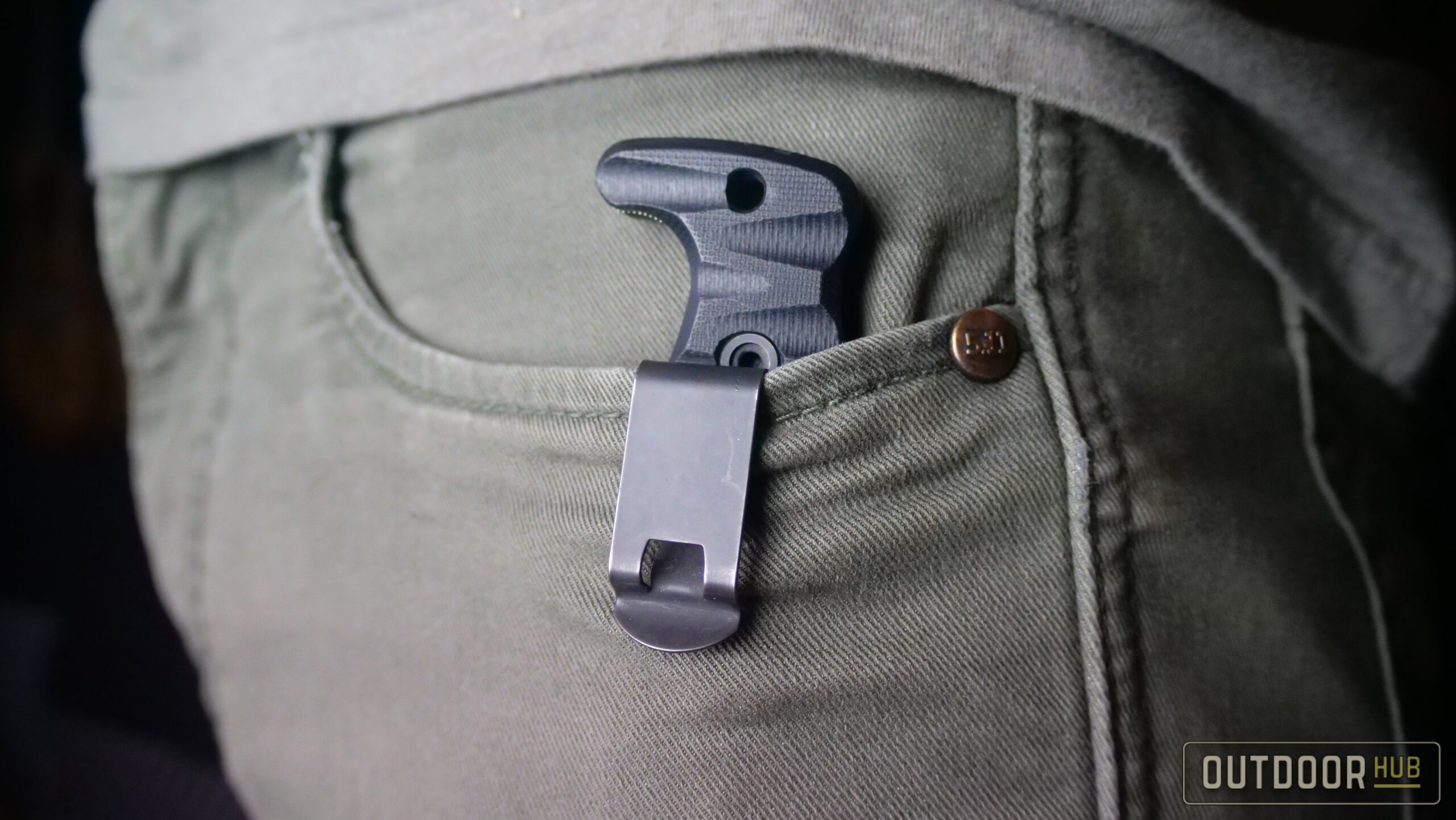 In short, The NorthmanX is a blade for the hardcore knife enthusiast. The use of premium steels, polymers, and design features combined with the legendary status of its designer Bill Rapier, means that AMTAC blades will always carry a premium and will always be in short supply. However, the Northman is just as capable as it is expensive and I think almost any outdoorsman whether he be an angler, hiker, backpacker, or hunter can appreciate the careful craftsmanship that the NorthmanX showcases as part of the greater AMTAC Blades lineup. So is the AMTAC NorthmanX the last blade you'll ever need? No, of course not, but it's one that I've personally come to love over my time with it and I think it's earned a permanent place in my EDC lineup.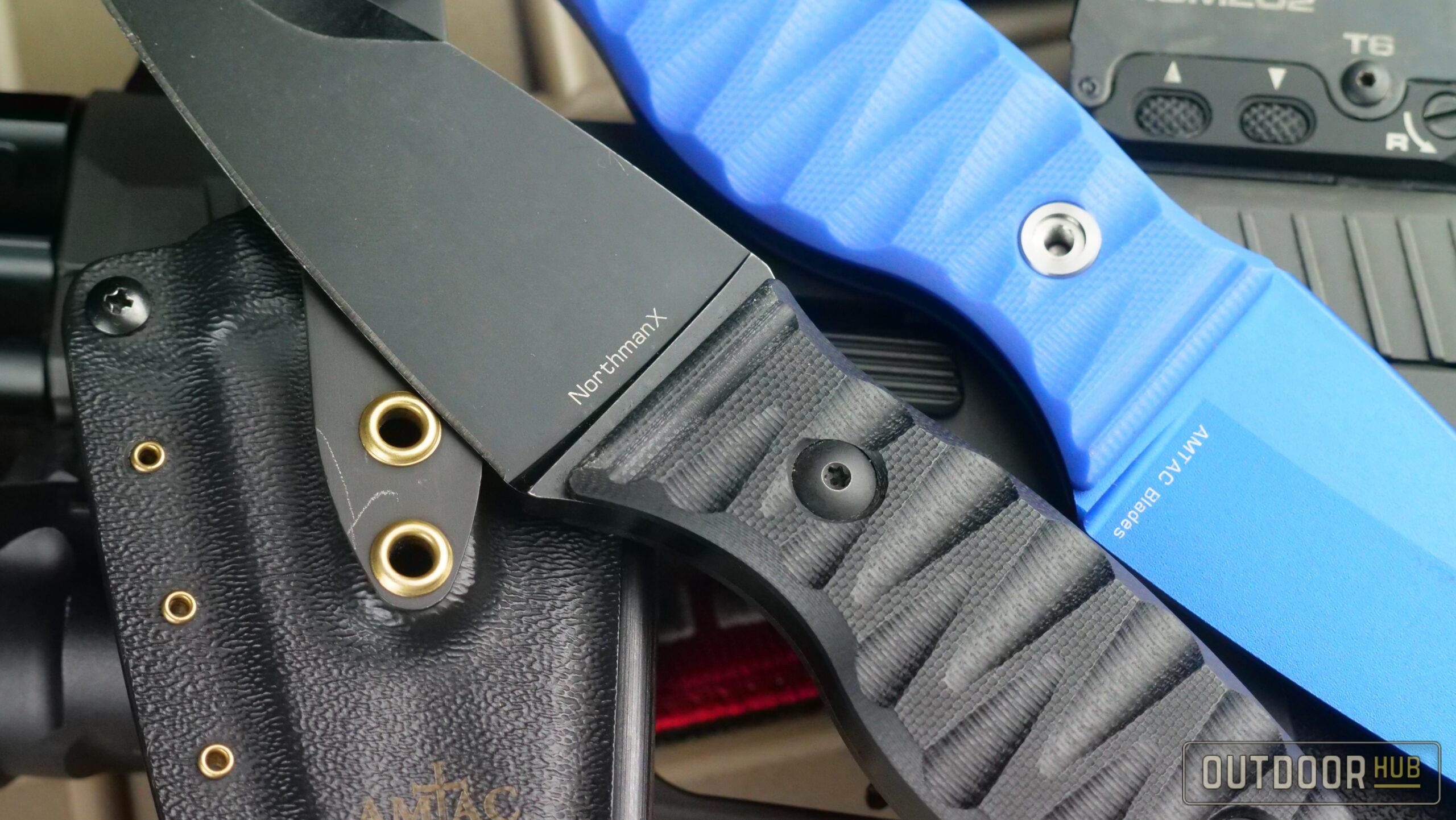 Here is a list of pros and cons for the Northman X:
Pros:
Premium steel: The NorthmanX uses Bohler M390 steel, which is known for its excellent edge retention, toughness, and corrosion resistance.
Ergonomic handle: The G10 handle is designed for a comfortable and secure grip, even during extended use, it is larger than the standard Northman, but not as large as the Magnus grip.
Custom Kydex sheath: The custom Kydex sheath provides a secure and protective way to carry the knife as well as an integrated ferro rod for starting fires.
Modern design: The sleek, modern design of the NorthmanX may appeal to those who prefer a more contemporary look.
Extremely sharp blade angle and design, known as a Spear Point, AMTAC commonly uses this blade design due to its excellent piercing capabilities.
Cons:
Expensive: The NorthmanX is a high-end knife that comes with a premium price tag, which may not be accessible for some buyers.
Fixed blade: As a fixed-blade knife, the NorthmanX may be less convenient to carry than a folding knife and less safe to carry for the uninitiated.
Size: The NorthmanX has a relatively large blade, which may be too big for some users' EDC needs.
Limited availability: The NorthmanX is a handmade knife and may have limited availability depending on the production schedule.
Overall, the NorthmanX is a high-quality knife with excellent performance and features. However, it may not be the best choice for everyone due to its high price, weight, and fixed-blade design. It's important to consider your individual needs and preferences when choosing a knife and weigh the pros and cons to make an informed decision.